Materials and Processes
Materials
With every project, the most suitable materials, fittings and finishes are carefully considered from hardwoods, softwoods, Accoya technology timber, types of glazing, hinges and even right down to the glue that holds the work together.
You can rest assured that the materials selected will be the best available for the job in hand ensuring the durability, workability and to best enhance the aesthetic of the finished product.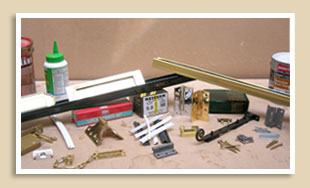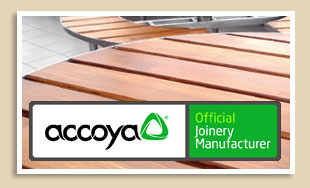 Accoya - A High Technology Wood
I take great pride in my registered and trained Accoya status. Accoya is a high technology wood treated with non-toxic methods to ensure a long lasting, durable and stable timber, suitable for a wide variety of joinery use.
If you are interested in Accoya wood for your joinery requirements please get in touch
click here to find out more about Accoya wood and how it can be used in your project.
Manufacturing Methods
Joinery is a skill that goes back centuries and with it comes a great deal of tried and tested traditional techniques.
Many of these techniques are still widely used today because of their simplicity in manufacture and their strength in use. In addition, many modern processes, machines and finishes have been developed to enhance and promote the use of wood. With any project undertaken by W Woolley Joinery a combination of traditional and modern processes are drawn upon to ensure the best, most effective methods are used in the manufacture of your joinery product.
You will be getting the best materials and the best methods to complete your joinery project to the highest standard.